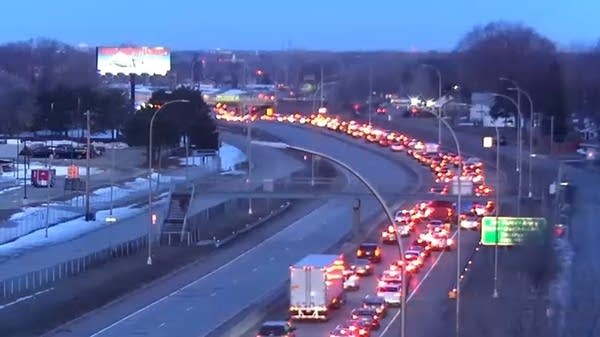 At least one person died in a crash early Monday that prompted a closure of a stretch of State Highway 62 — the Crosstown — near Minneapolis-St. Paul International Airport.
The State Patrol said the crash happened just before 3:30 a.m. on the freeway near 34th Avenue South, just north of the airport.
Authorities said an eastbound pickup truck towing a trailer went into the ditch and collided with a bridge pillar.
The Patrol said the crash involved at least one fatality but didn't immediately release further details.
KARE 11 reported that a damaged State Patrol squad car also was visible at the scene, but authorities did not say how it was damaged.
Highway 62 remained closed for hours after the crash. As of 7:45 a.m., eastbound traffic was being detoured onto southbound Highway 77; westbound traffic was being diverted off the highway at the 34th Avenue exit.
Find traffic updates on the Minnesota Department of Transportation's 511 website.
Collected from Minnesota Public Radio News. View original source here.